Le Girls Gentlemen's Club has been the ultimate destination for adult entertainment in Arizona since 1993. With 50 TOPLESS AND NUDE dancers a night on 7 continuously running stages, you're sure to find something that will tantalize your senses and make your night unforgettable. From exciting pole performances to sensual lap dances, you can expect an evening of pure pleasure and excitement.
Located just minutes from old town Scottsdale, Tempe, Downtown Phoenix, and Sky Harbor Airport. Whether you're looking for a wild night out or just want to relax and enjoy the company of beautiful women, Le Girls Gentlemen's Club has something for everyone. Come experience the best adult entertainment in Arizona at Le Girls Gentlemen's Club!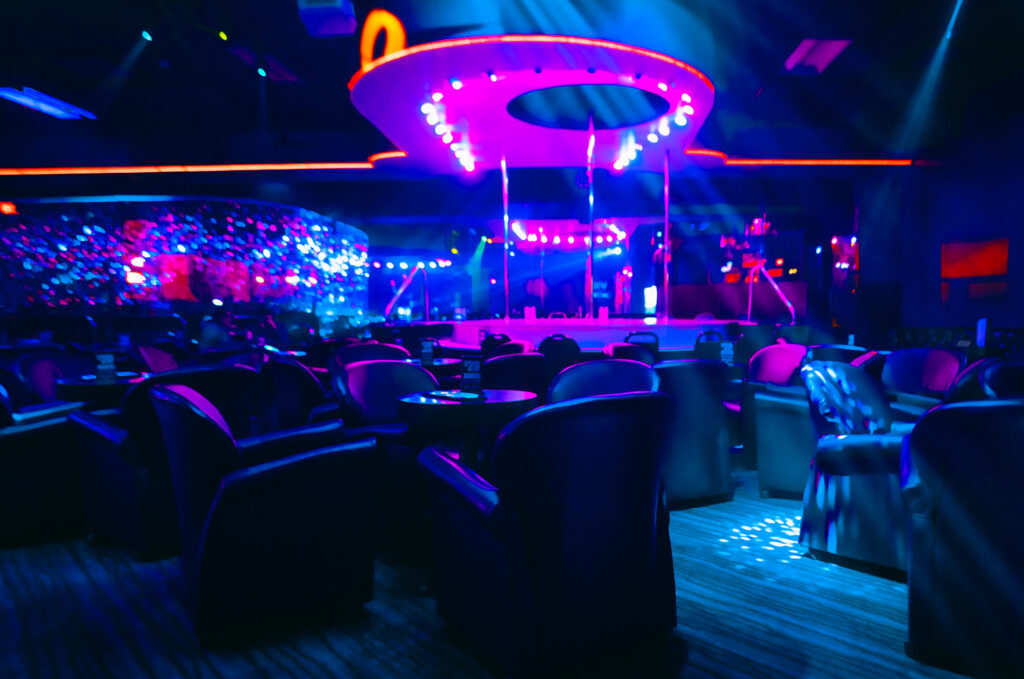 Le Girls Gentlemen's Club is a topless showroom that offers an unforgettable experience. From the giant center bar stocked with the finest spirits with its own stage to the private suites for Champagne service and private VIP shows, you will be sure to have a night of fun and entertainment. The showroom features a variety of performers, from pole dancers to acrobats, that will keep you entertained all night long.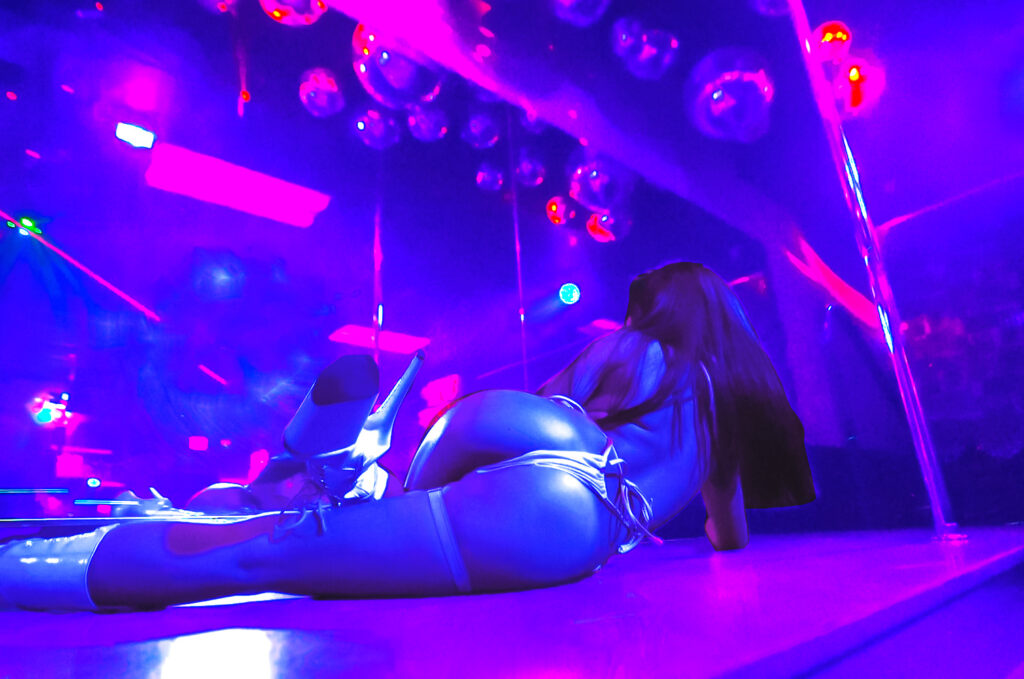 Le Girls Gentlemen's Club has been Phoenix's headquarters for nude dancers for 30 years. Our nude showroom is the perfect destination for those 18+ looking to enjoy some of the most beautiful nude dancers around. With an impressive selection of talented and gorgeous performers, this showroom offers an unforgettable experience that never fails to please. From stage shows to private performances, let our stunning dancers show you why we're the best around!
For 30 years we've been the hottest late night destination open till 4am nightly. From table dances to lap dances and private VIP dances, there is something for everyone at, Le Girls Gentlemen's Club has it all. So come on down and experience the best of what any club has to offer! Le Girls has been a renowned late-night establishment for decades and has quite a reputation as the place to be when others are winding down. It is not uncommon to find a long line of eager patrons waiting outside the venue, hoping to gain entry and experience the excitement within.
We strive to provide you with the best adult club in Phoenix every day. Our superior service staff, hosts, and management take pride in providing the best experience for all our guests. Finally, you will find that our entertainers are genuine and sincere and not pushy or having bad attitudes.
What Our Customers Are Saying
"The staff was very welcoming and all of the dancers were extremely talented and beautiful."

"The club was clean & everyone working was well groomed looking sharp. ALL the girls were beautiful, outgoing, & natural."

"Decent prices great girls, not pushy. If I'm ever in the area I'll definitely go again."